About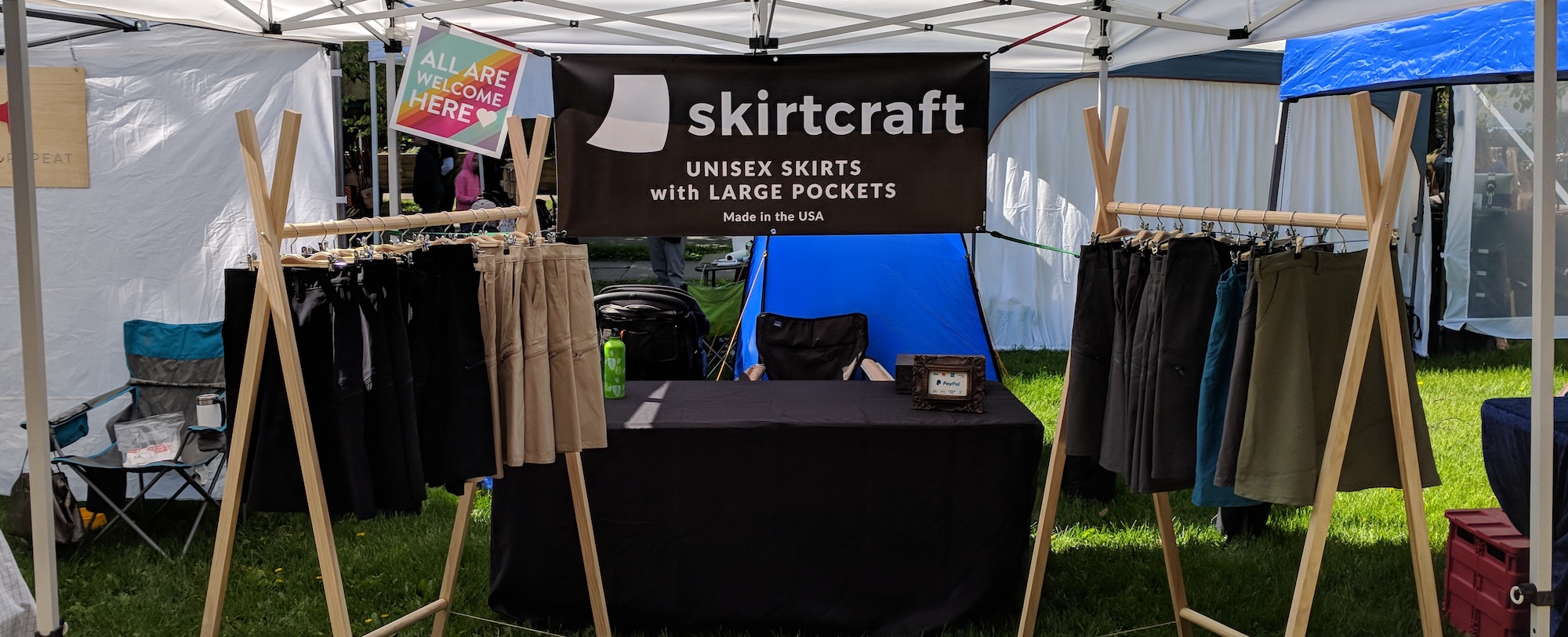 Skirtcraft is a micro-brand based in Minneapolis, Minnesota.
Our products are made in the USA at a factory in Los Angeles, California. Timeline:
Press & Blog Coverage

Story
A while ago, I wanted to start wearing skirts.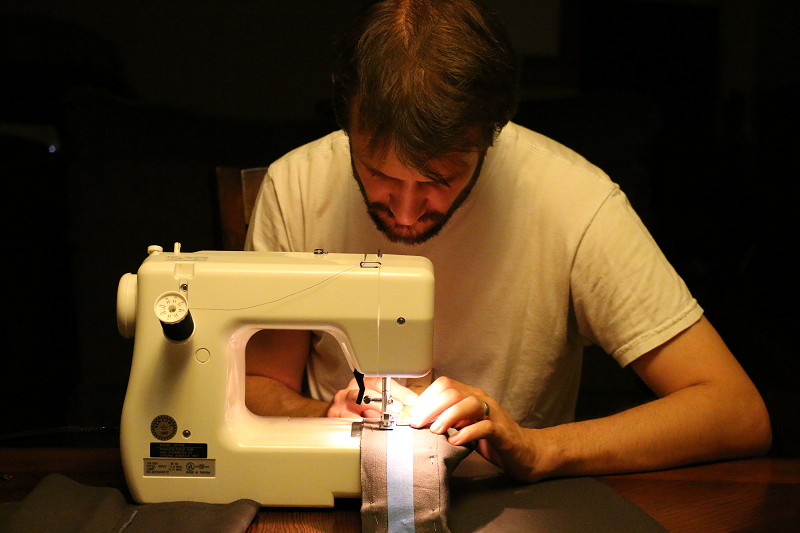 I'd realized they were cool, and that I hadn't considered them before because I'd thought of them as being just for women (I'm a man). But it occurred to me that they really weren't—except by convention, and even then, only in certain parts of the world. I was missing out on one of the most basic forms of human clothing for no good reason!
What I wanted in my first skirt:
the sturdy, comfortable fabrics I was used to with trousers
plenty of large pockets
an A-line shape
a style that, at least according to my own perspective, was not strongly masculine or strongly feminine
a modern, simple style, yet with some distinctiveness
Looking for my first skirt, I found a wide variety of excellent products, but none that quite had the style I was looking for.
I'd been learning to sew at the time, so I decided one of my first projects would be a skirt. After about a year experimenting with different ideas, I arrived at a design I was excited about, and started exploring developing it as a product: the Unaligned Skirt.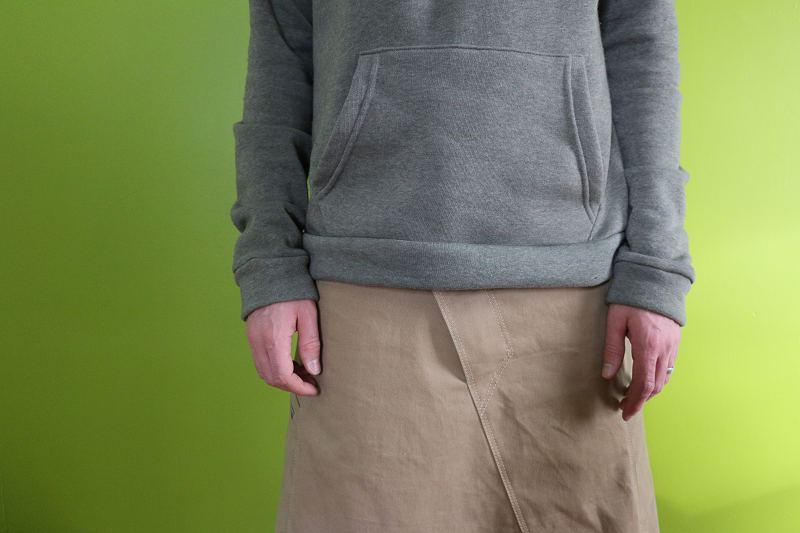 Having done 20+ design iterations, in April 2014 we registered Skirtcraft LLC and started sharing prototype photos online and collecting feedback. In September 2014, we began working with Clothier Design Source on developing the design into a product for manufacture: pattern formalization, materials sourcing, size grading, and testing. In June 2015, we settled on a partner factory to make the skirt in the U.S.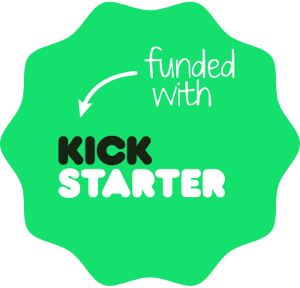 From July 21st to August 20th, 2015, we conducted a Kickstarter campaign to fund the initial production run. Thanks to 177 backers from 16 countries, it succeeded!